Detailed Competition Program
Please sign for the training sessions at the Championship Infofmation Desk in the lobby of the Hall of Residence No 5, one day before your planned training till 11am.
Training Hall will be open for the team trainings on June 21, 22, 23, 25, 26 from 07.00 hrs until 21.00 hrs. On a free day, June, 24, only the Poznan University of Technology Sports Hall and the training hall will be available for trainings, from 10.00 until 20.00 hrs.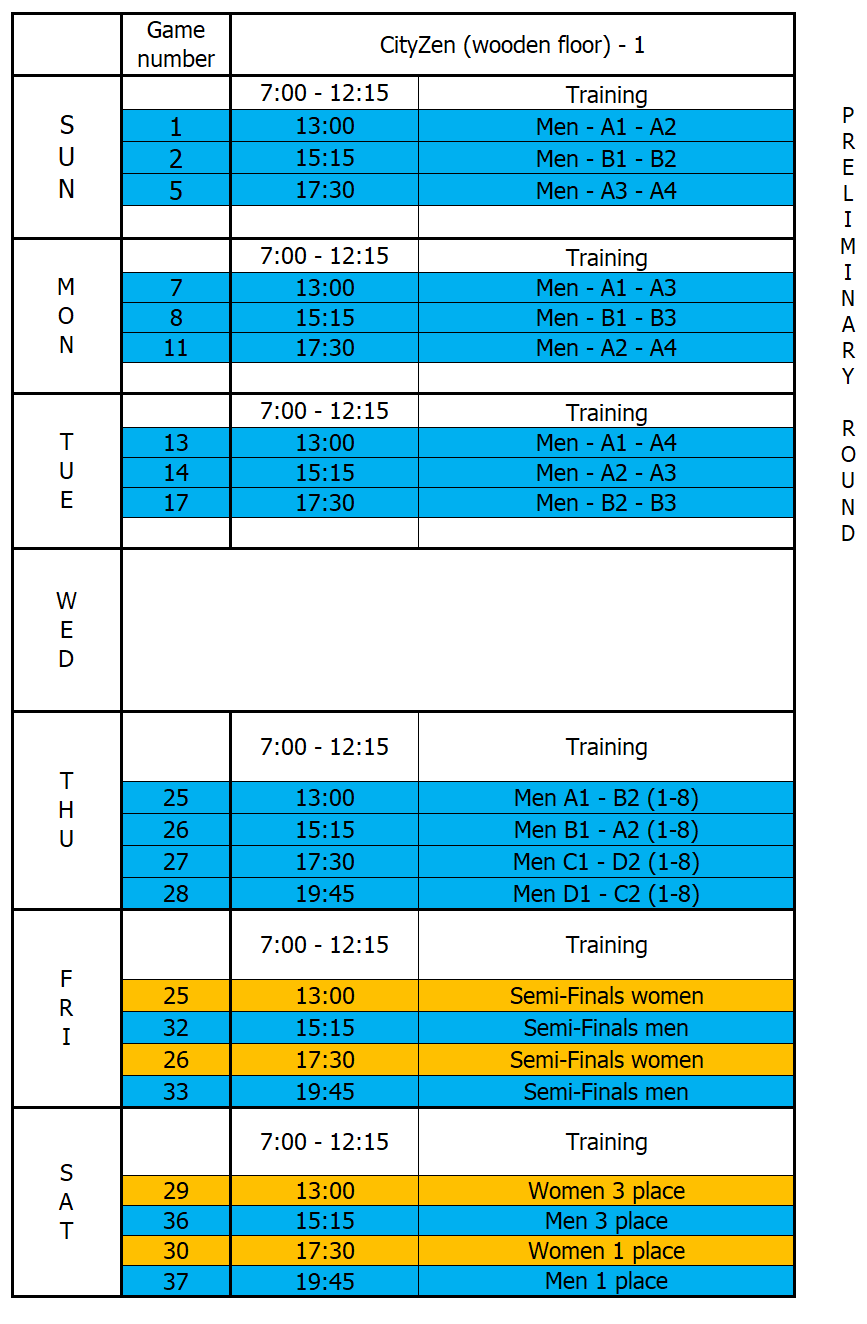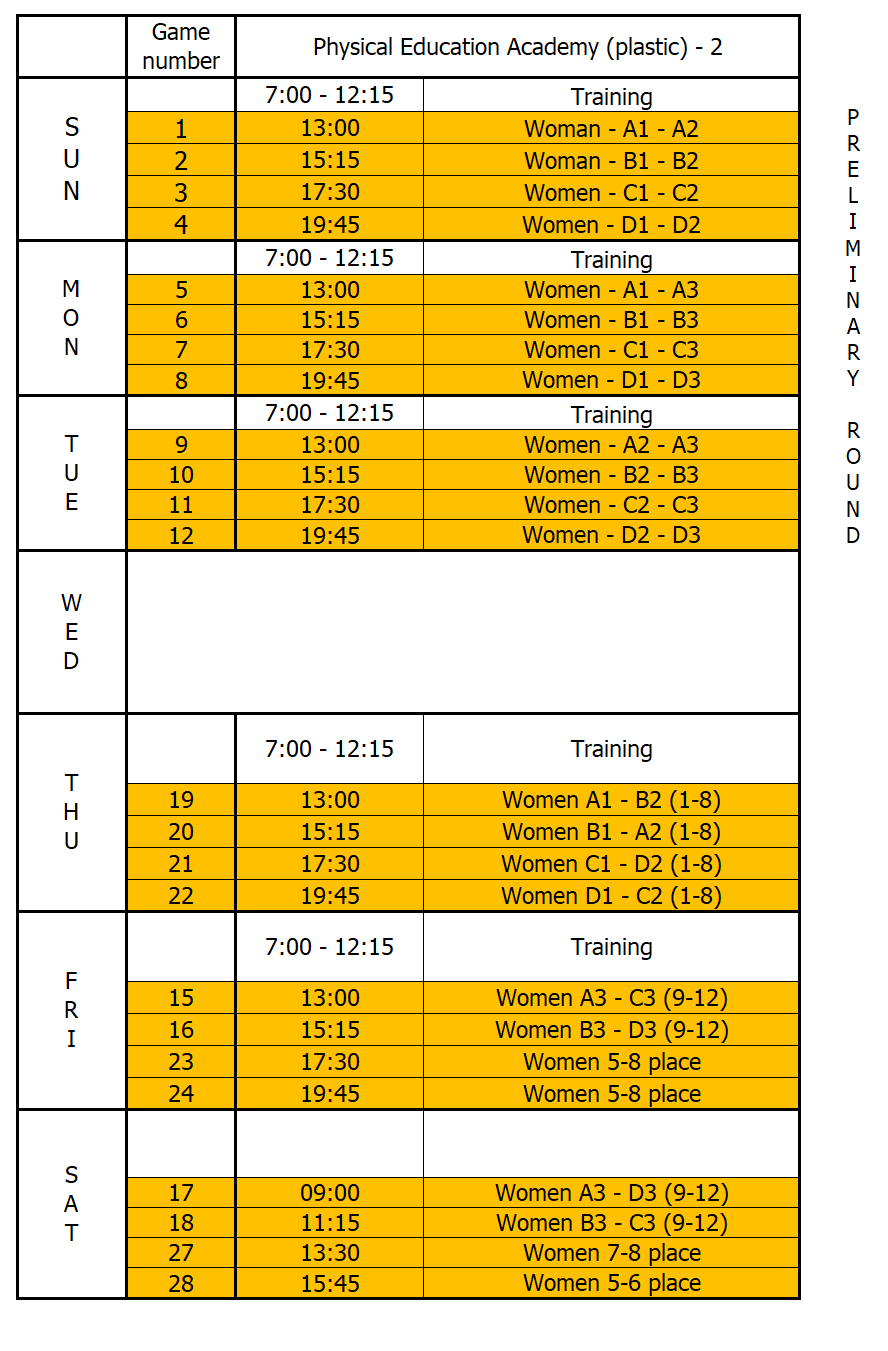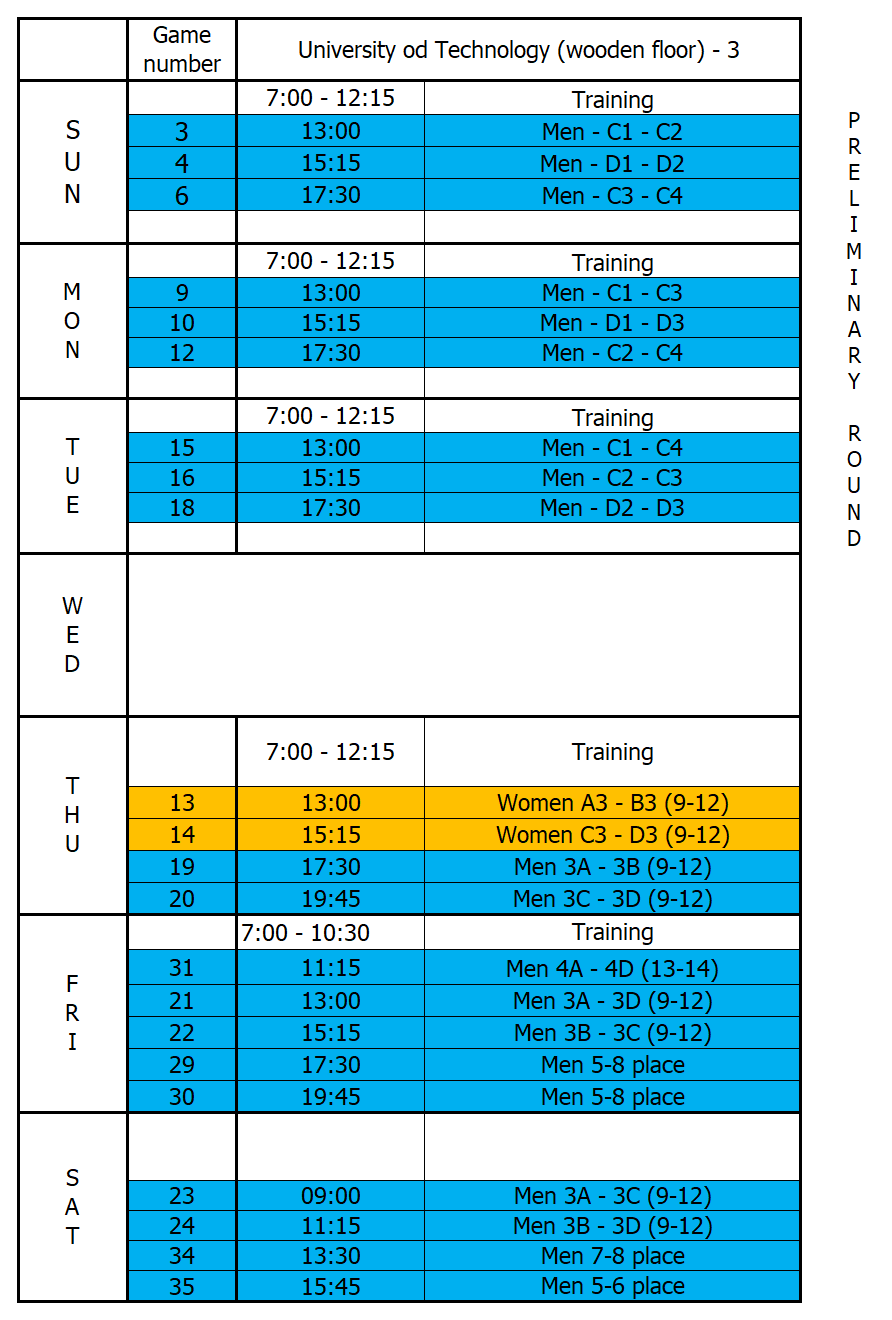 Match Countdown
75-60 min                  team arrive at the sports venue
60-30 min                  team lists to be delivered to the Match Commissioner
30-10 min                  warm-up (possible to begin immediately after the conclusion of  the previous match)
10 min                        announcement of teams, players and referees
8 min                          accreditation cards of players checked in front of the changing
                                    room; cards removed and taken to the Match Commissioner
                                    table
3 min                          teams come onto the pitch and stand in line facing the main tribune
0     min                      match begins