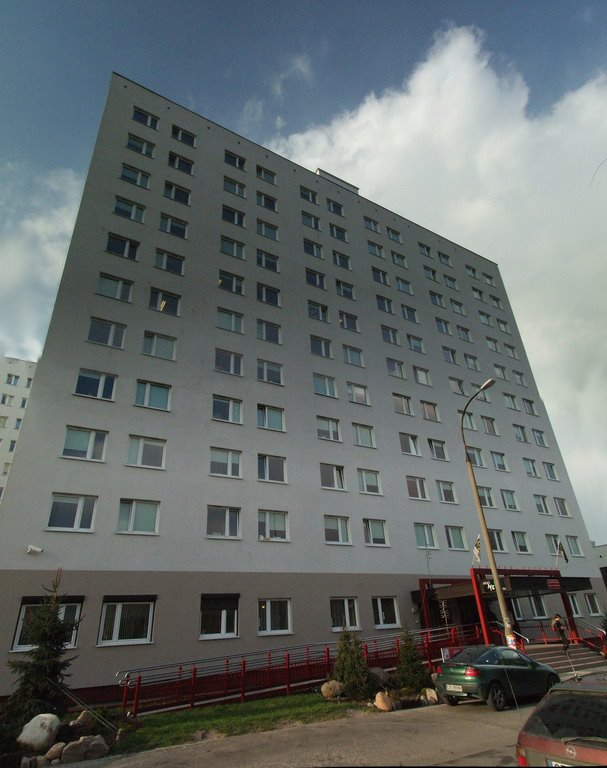 The participants of the Championship will be accommodated in the Halls of Residence number 5 and number 6 belonging to the Poznan University of Technology (located at Rocha Street 11a). During the championship the Halls of Residence will have 24 hours/day security. Single and double rooms form a segment. There is a bathroom in each segment. There will be a maximum of 6 people in one segment.
There is a Refectory situated next to the Halls of Residence (Rocha Street No 11, telephone + 48 61 665 25 78), providing full board. The Refectory will be prepared to serve at least 50-60% of the participants at any time.
Dining hours:
Breakfast        from 06.30 to 10.00 hrs
Lunch              from 12.00 to 16.00 hrs
Dinner             from 18.00 to 21.30 hrs
It is strictly prohibited to drink alcohol and smoke in the Refectory.
Drinking water will be available in the Refectory all the time during the opening hours.
Services in the Halls of Residence:
- Championship Reception Desk open round the clock;
- Special Championship security 24 hours/day;
- Vending machines;
- Internet Café equipped with 5 computers in the Hall No 6 open daily from 16.00 hrs until 24.00 hrs exclusively for the Champion-ship's Participants;
- Wi-fi net; for free access codes enquire at the Champ. Reception Desk;
- Washing machines available at the floors – for free washing powder enquire at the Champ. Reception Desk;
- The external access pay-phones located on the ground floor.
Grocery shops and the shop at the near BP petrol station (open round the clock), money machines etc., available in the vicinity of the Halls of Residence.
Accommodation For The Delegates And Referees
Hotel Włoski***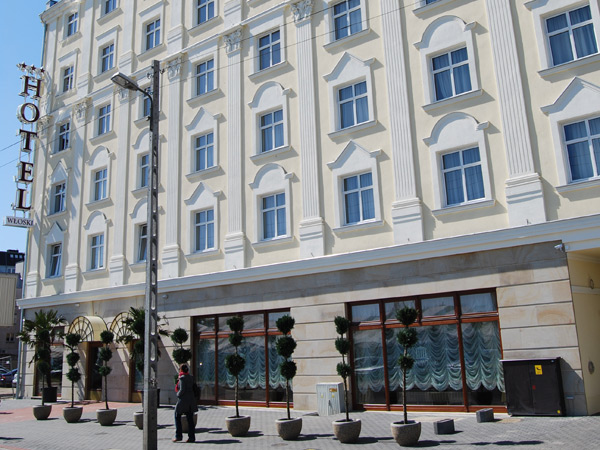 Poznan, Dolna Wilda str. No 8, ph. + 48 61 833 52 62; www.hotelwloski.pl
Full catering in the hotel restaurant for Championship Participants
Comfortable twin and single rooms with excellent bathrooms
In rooms: LCD television, phone, safe box, refrigerator, mini-bar
Free wi-fi, access to the computers, international press
Free coffee and tea in the lobby for hotel guests 24h
Modern Business Hotel Wloski*** is located in the very centre of Poznan, near the Stary Browar shopping centre, Poznan International Fair Centre, central bus and railway stations and the Old Market Square with the most exquisite clubs and restaurants, full of life and music all night long.